Are you a motorcyclist and have you decided to take a tour of Tuscany?
Well, from this point of view, if you are passing through Siena and want to enjoy all the Chianti Senese in complete freedom and safety, then we recommend that you book at the Hotel Minerva, the only three-star hotel in the center of Siena with parking and a few minutes from the highway.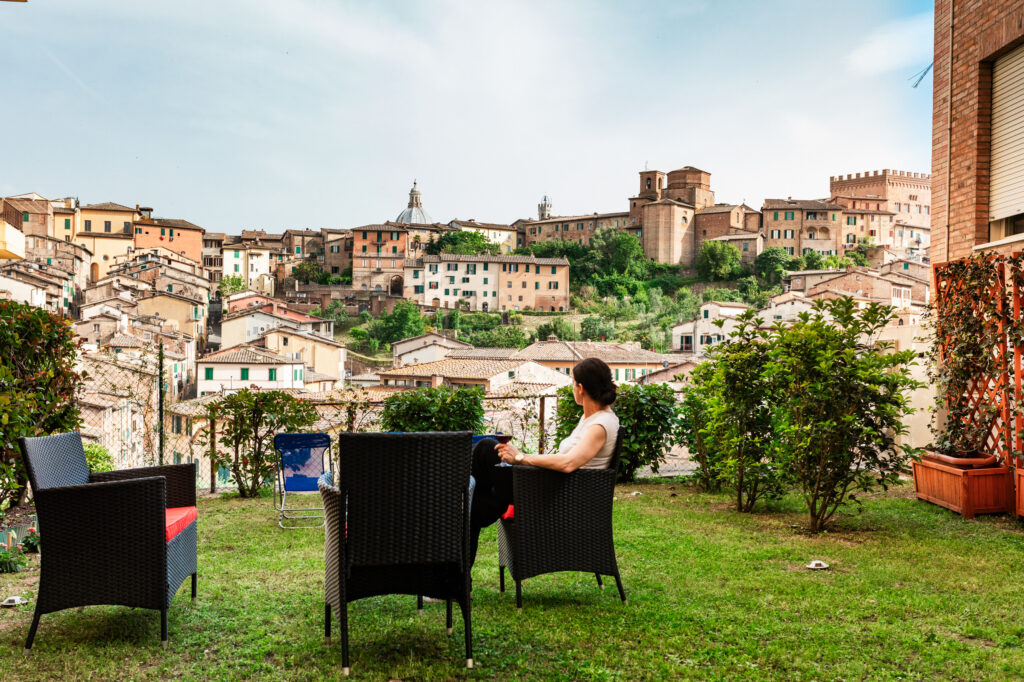 Hotel Minerva is the perfect hotel for bikers because it is equipped with a guarded garage and video surveillance for a fee, as well as being the ideal reference point for discovering Chianti, the Crete Senesi and Val D'Orcia.
The staff will then be happy to use maps with the main routes for bikers who intend to discover the best typical wines of the area such as Nobile di Montepulciano, Morellino di Scansano, Brunello di Montalcino and of course Chianti.
Hotel Minerva in Via Garibaldi 72, has 56 rooms divided into four types: Easy, Elegant Standard, Superior Room and Junior Suite, in addition to the lift. It is then located within the walls, and from there it dominates the entire medieval part of Siena, in one of the oldest districts, that of the Contrada della Lupa.
Piazza del Campo and all the main attractions of the city are just a few minutes' walk away and its peculiarity is that it is also equidistant from the station and the freeway to discover the countryside in less than 5 minutes by motorbike.
For more information you can call +39 0577 284474 or book directly above by checking availability in advance.