The Contrada dell'Aquila, or the "Eagle Contrada," is one of the seventeen historic contrades (districts) of Siena, Italy. Each contrada has its own unique history, symbols, and traditions, and the Contrada dell'Aquila holds a special place in the cultural and social fabric of the city.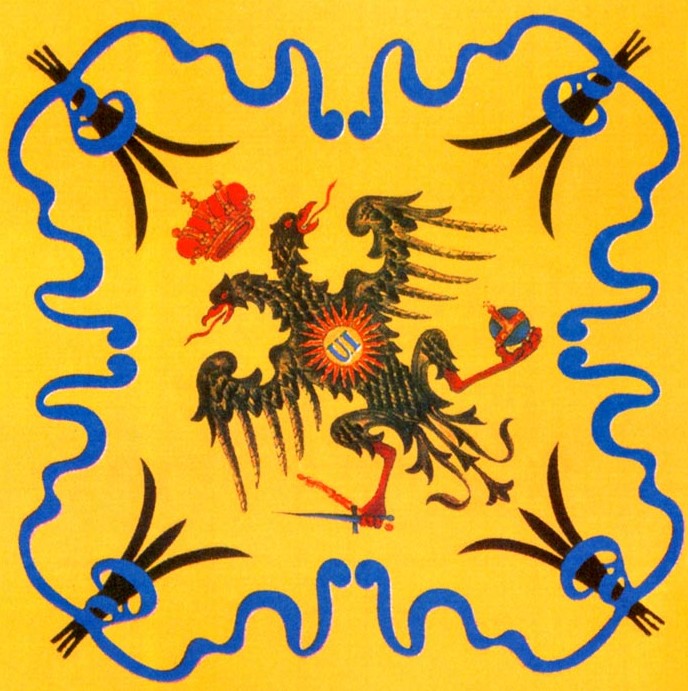 History and Symbols
The name "Aquila" translates to "eagle" in Italian, and the symbol of the contrada is represented by a stylized eagle. The eagle symbolizes strength, nobility, and courage. The Contrada dell'Aquila boasts a rich and storied history that dates back to medieval times. Its emblem features a silver eagle against a blue background, and blue is the traditional color associated with the contrada.
Territory
The geographical area of the Contrada dell'Aquila encompasses parts of Siena's historic center, including the renowned Piazza del Campo. The contrada's headquarters, known as the "Contrade House," is located in the northeastern part of the city, near the Church of San Francesco.
Traditions and Events
Like all Sienese contrades, the Contrada dell'Aquila actively participates in the celebrations of the Palio di Siena, a traditional horse race held twice a year on July 2nd and August 16th in the Piazza del Campo. During the Palio, the contrades compete in a thrilling and highly anticipated event that captivates the attention of both locals and visitors.
In addition to the Palio, the Contrada dell'Aquila organizes a variety of events and activities throughout the year. These include dinners, parties, cultural exhibitions, and traditional gatherings that engage both contrada members and the local community. Each contrada has its own chapel, and the chapel of the Contrada dell'Aquila is dedicated to Saint Peter.
Identity and Belonging
Being a part of the Contrada dell'Aquila is a fundamental aspect of a Sienese individual's identity. Members of the contrada share a sense of belonging and pride that is especially evident during the Palio. The rivalries and friendships that develop among the various contrades contribute to a unique atmosphere of competition and camaraderie.
Trivia
The Contrada dell'Aquila is one of the oldest contrades and has a long history of participation in the Palio di Siena. Its traditions, celebrations, and symbols are deeply intertwined with the history and culture of the city.
In summary, the Contrada dell'Aquila represents a significant piece of Siena's identity. Its millennia-old history, unique traditions, and the passion of its members contribute to making Siena a distinctive place, where the contrades are the guardians of a rich cultural and historical heritage.